The quality of GAA jerseys at inter-county level is getting better and better every year. And 2018 is probably the best yet. We have camouflage jerseys now. Paul Galvin is designing the Kerry jerseys. There's simple, plain classics and fancy new twists. The GAA jersey is becoming an art form.
We've gone through each and every jersey currently on the inter-county scene, including goalkeeper and alternative shirts, and have compiled them into a definitive top 25 ranking of the nicest jerseys we'll be seeing on pitches around the country this year.
Let us know your thoughts by leaving a comment below. Without further ado…
25. Cork (GK)
A classic at this stage, the red and white hooped Cork goalkeeper's jersey that Anthony Nash has been making look classy for a while now.
24. Armagh
It's hard to make an orange jersey look good, but Armagh are doing it in style here. The green oval logo takes away from it slightly but the three stripes reaching down onto the crest are cool.
23. Roscommon (GK)
An example where a sponsor logo enhances the jersey. A lovely yellow pinstripe on a slick blue makes for a very, very nice goalkeeper shirt up in Roscommon.
22. Roscommon
Same as above, but in reverse. Very well done Roscommon. The county outline on the back could be a little smaller, but fair play for giving it a go.
21. Tipperary
Hard to go wrong with the blue and gold hoops of Tipperary. Our only complaint is the sponsorship overkill, with Intersport Elverys both on the front.
Aside: the goalkeeper jersey looks like a wetsuit.
20. Kilkenny (GK)
I'm a sucker for an all black shirt and the Kilkenny one is very slick indeed. It's not currently on the O'Neills store so there aren't many clear photos of it online – send one our way if you have one.
19. Carlow
Probably GAA's most marmite jersey. Red, yellow and green is hardly the nicest of colour combinations, but Carlow are rocking their flag in style here and more luck to them.
18. Cavan
Something a bit different. The white strokes below the belly give it a bit of edge, and it has one of the cooler logos currently doing the rounds.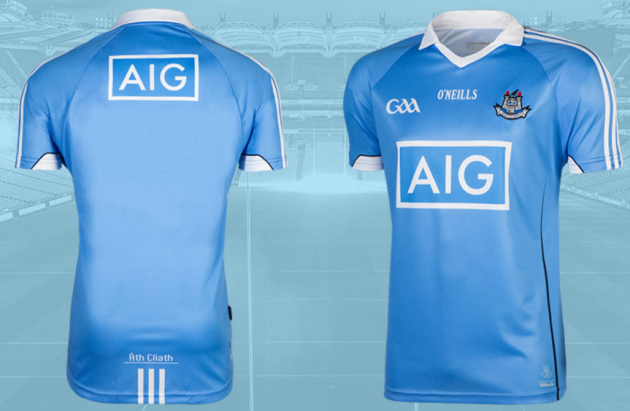 17. Dublin
I can foresee the outrage on this ranking already. The Dublin jersey is nice, but not fantastic. Although it does have one of the better jersey/logo combinations, I'd prefer a darker shade of blue like their previous edition.
16. Limerick
A bold move emblazoning the front with the county logo, but it works. And it seems to have done wonders for Limerick's fortunes on the pitch.
15. Antrim
A very nice jersey indeed, although I did prefer their old jersey with the thick white stripe across the top. But this makes yellow looks slick, which is hard to do.
Aside: their goalkeeper jersey is possibly the worst jersey out there this year.
14. Donegal
It's plain and simple and the more I see it, the more it grows on me. The logo is a bit massive mind.
Aside: their Kerry reboot away shirt just missed the cut in this list.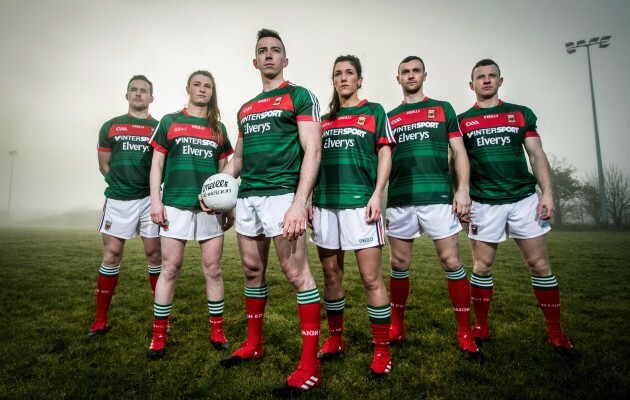 13. Mayo
We've seen a lot of this jersey over the years, but it never fails to dazzle. The dark green complimented by the red line across the chest makes for a lovely, eye-catching kit.
12. Fermanagh
One of the cleanest jerseys out there at the moment. Nice colours, sleek lines, lovely round collar, and it enhances the relatively small county ten-fold on the pitch. The sponsor is nice and clean too.

11. Wicklow
The horizontal stripes makes this Wicklow shirt stand up above the rest.
10. Kerry (A)
Another marmite jersey. It caused a major stir when it was unveiled. A gold shirt? What is this nonsense! A world away from their classic green and gold, but we love it here. The black logo and trim really compliments it. Classy.
9. Wexford (A)
Wexford inverted their home shirt (spoiler: stay tuned!) with this yellow effort and it's magnificent. The logo looks great on it and they'd probably get away with it as their main shirt.
Aside: I regret not including the goalkeeper jersey in this list.
8. Galway (A)
Another marmite jersey, but huge bonus points for trying something different. Camouflage on a shirt is even more bold than Galvin's gold shirt, but it's a bit easier on the eye with the navy shades of camouflage. The maroon line compliments it nicely. Two thumbs up from the Wrap.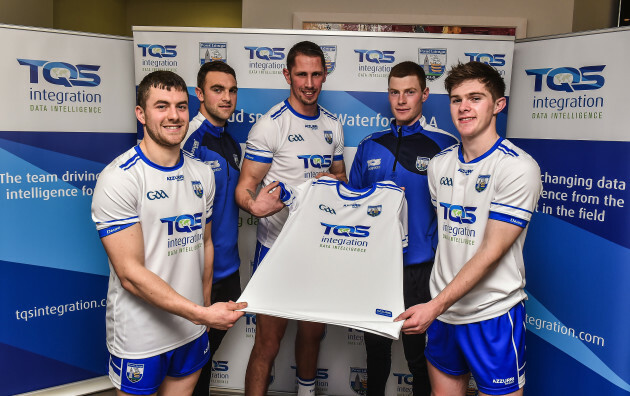 7. Waterford
The only non-O'Neills jersey on the list pops in at #7, with Waterford's home kit. Although it doesn't pop as much as others, there's a few reasons why it got such a lofty position, including the fact that I think it's a massive, massive improvement on last year. Last year's just didn't do it for me, it was just so boringly plain, but this year's is more worthy of a team competing for All-Ireland honours.
Aside: the blue goalkeeper jersey is really nice, too.
6. Mayo (A)
Another Mayo shirt. This black and red number made Mayo look like trailblazers before Kerry and Galway usurped them this year with their mad away jerseys. But this is a classic and is becoming synonymous with Mayo football and will be recognised as one of the great alternative shirts.
5. Kerry (GK)
Another Kerry shirt?! As excited as we were when we saw the gold away shirt, when the black invert was unveiled we fell over. Black and gold is one of the nicest colour combinations and makes jerseys looks very sleek and classy. Not as bold as the gold away shirt, more refined and dare we say a jersey you'd get away wearing around in public without looking like an Irishman on holiday in Tenerife.
4. Kildare
All white. It's simply impossible to fail, and they haven't here.
3. Wexford
Wexford, again, making a claim for possibly the nicest home/away kit combination after their away shirt sneaked in at #9. You might say they're the exact same with inverted colours, and that we're pooping all over the smaller counties again, but purple is a very easy jersey to get wrong and with this one, O'Neills have knocked it out of the park.
2. Tyrone
Don't change something that doesn't need fixing. Plain white and red trim, O'Neills somehow made it even better this year. The slickest plain white jersey you'll find anywhere, in any sport.
1. Kerry
I don't care that this is the third Kerry jersey in the list, give Paul Galvin the freedom of Kerry after this one. Let him into O'Neills headquarters and have him design all of the jerseys. A beauty for the ages. It just looks so good, retro, modern, the white number over central on the back. An absolute gem. Arguably one of the best ever.
Follow us on Twitter and Instagram @gaawrap.